Yatho Hasta Thatho Drishti,
Yatho Drishti Thatho Manah
Yatho Manah Thatho Bhaava,
Yatho Bhaava Thatho Rasaha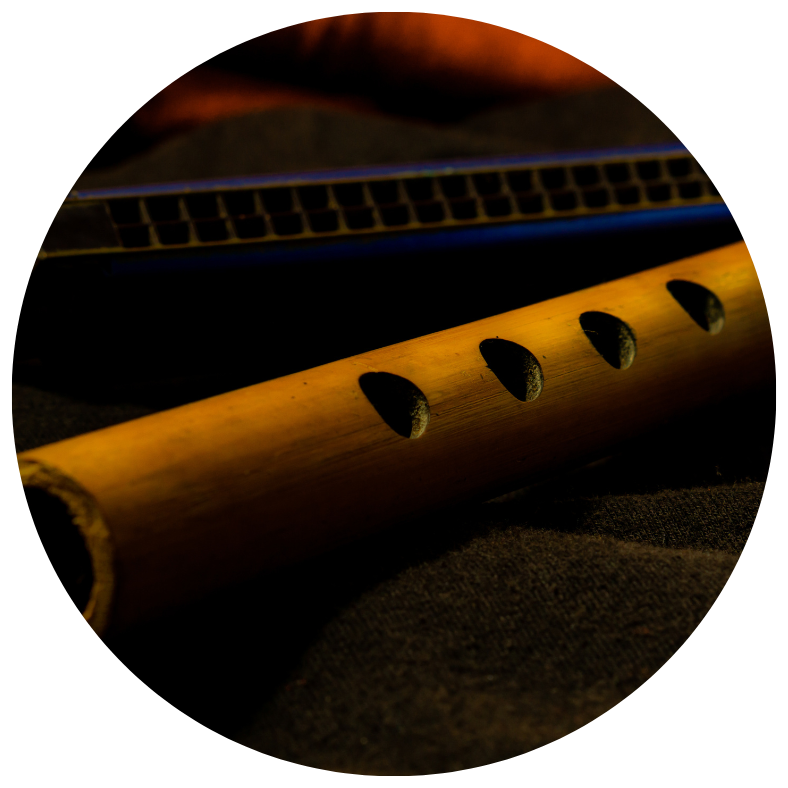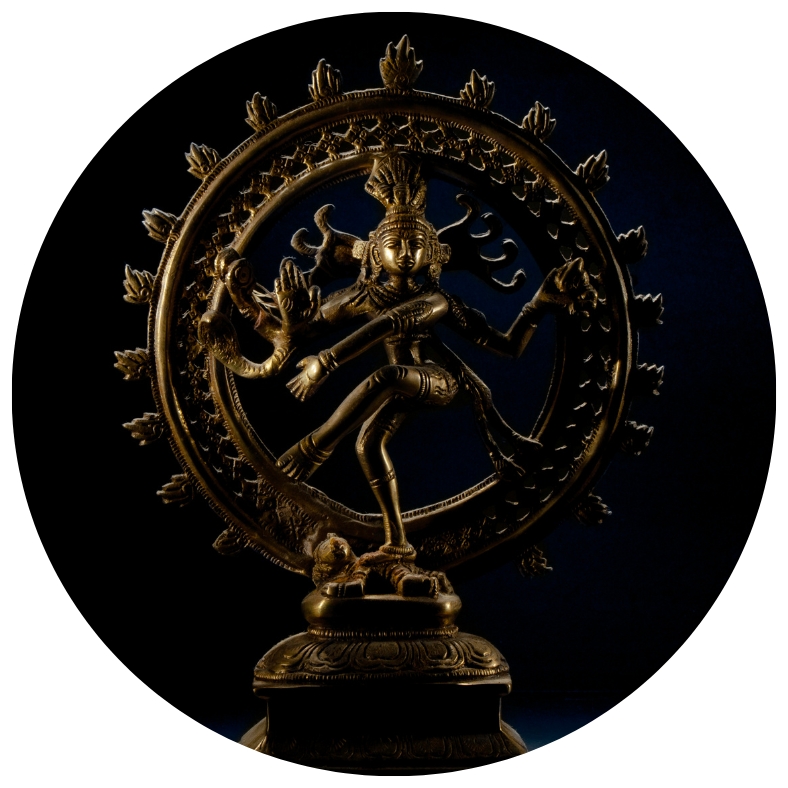 Bharatanatyam, which is considered a part of the theatre from time immemorial, is essentially associated with music and instruments.
Shivalayam Academy of Fine Arts is the brainchild of Ms Dhanalakshmi K. It is the outcome of a decade long tapas, commitment, hard work and perseverance to provide learning opportunities to young fine art aspirants.
Open Now   for admissions.
The teaching technique at Shivalayam is on par with the renowned institutes in the country.  We take inspiration from traditional teaching methods and blend them with a contemporary approach without diluting the essence of the art form.  The syllabus is comprehensively designed to fit the competitive and creative needs of the students.
At Shivalayam courses are not only conducted in dance
but also
"Etashcha nartanvidhau Shastrataha sampradayataha"
Uses of gestures and postures in dance and drama are to be learnt from the shastra, tradition and through the favour of the wise people. (A.D. 324)
Dhanalakshmi is a very talented artist. She excels in the fields she puts her heart into. That shows not only in dance but also academics. While studying under my guidance, she stood first in the district-level tenth-standard exams. That is proof enough of her dedication to dance as well as her studies. As a student, she easily and instantly understood whatever was taught to her and always outperformed my expectations. She deserves all the accolades and is worthy of becoming a great dance, Guru.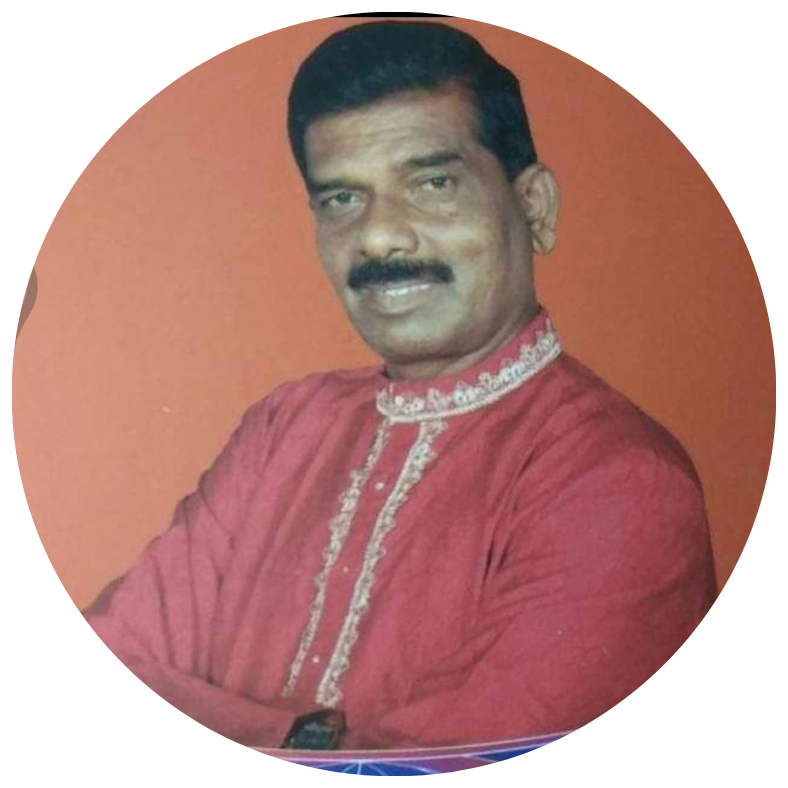 Nadanamani Guru K Manoju Kumar
Expert and Founder - Director of Kalaikudil school of Dance
I am very happy to hear about your dance class and your continued efforts to propagate Bharatanatyam in your town and surroundings. I wish you all the best and I am sure that your students will benefit a lot not only from your training but also from the theory side of it, where you are doing a lot of committed work.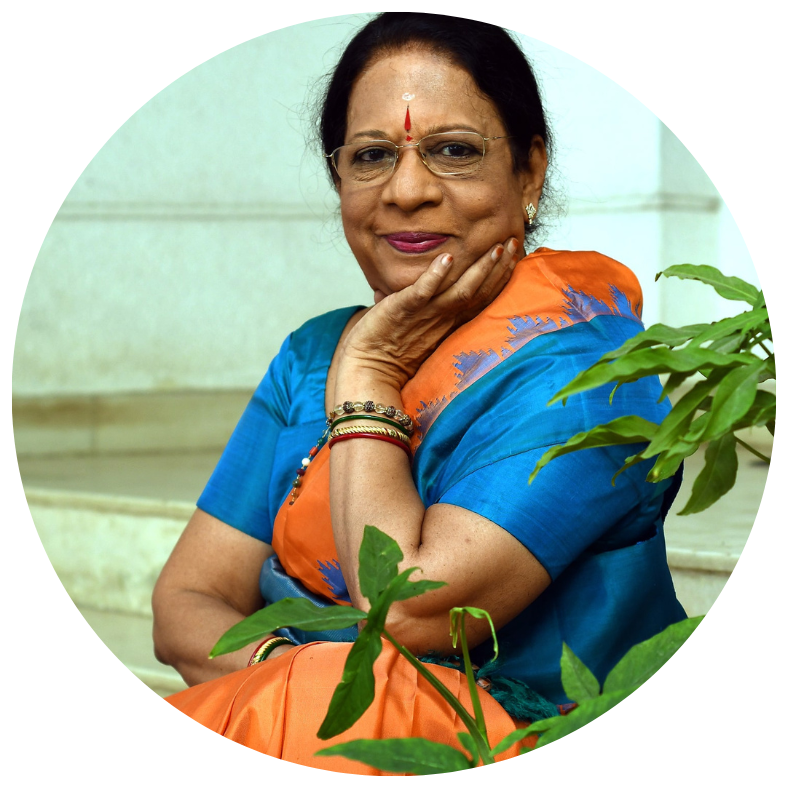 Smt. Nandhini Ramani
Expert and SNA Awardee
I know Ms. Dhanalakshmi when she was pursuing Diploma in Bharathanatyam.
I appreciate her perseverance and dedication to achieve her goals and constantly educate herself about the art form. It has been a pleasure to see such a dedicated student and happy to guide such an enthusiastic artist. I wish her well and success in her future endeavours.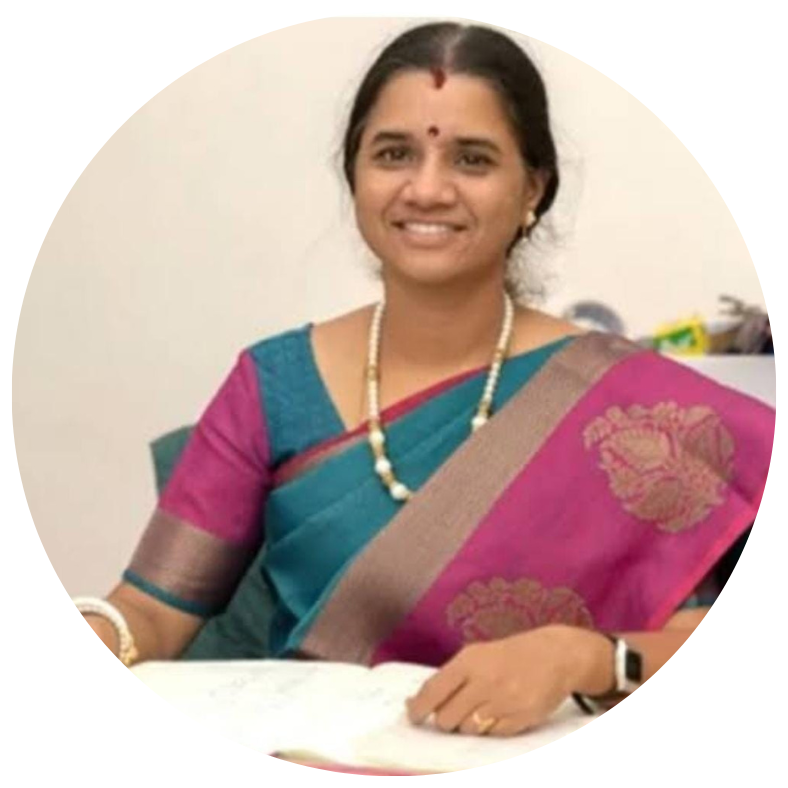 Dr. V. V. MEENAKSHI JAYAKUMAR
Professor and Principal of Tamil Isai Kalloori
In this competitive society where respect and values are diminishing I would like to congratulate Ms. Dhanalakshmi for successfully running Shivalayam Academy of Fine Arts and training children with the aspect of gaining knowledge and passing on the tradition to the aspiring artists. Teaching itself is not easy and teaching an art form is even more difficult.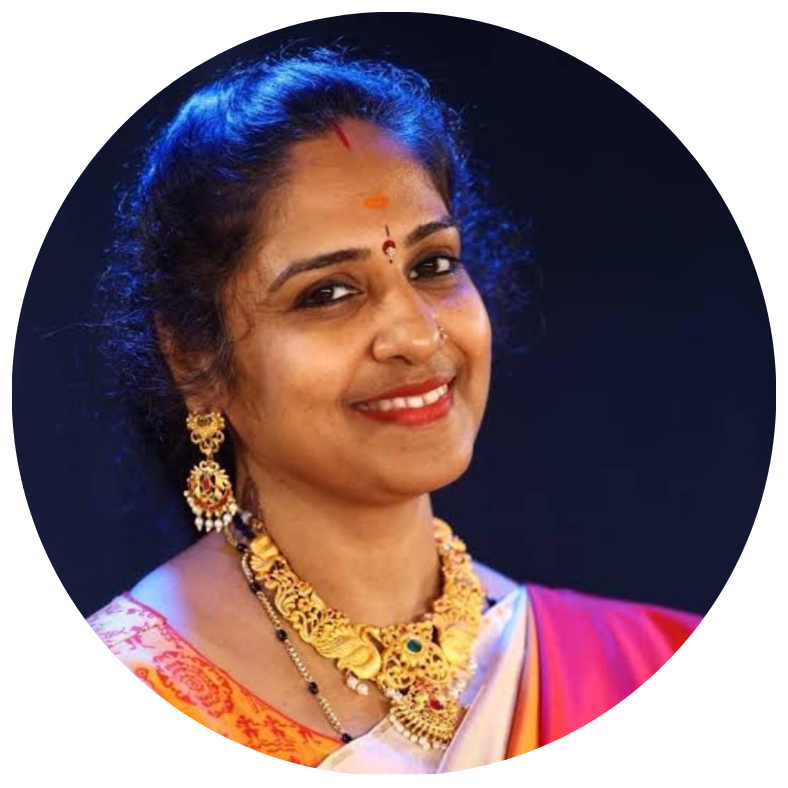 Guru Smt Archana Mahesh
Expert and Director of Sri Gyana Mudhra
It is a pleasure to hear my student Dhanalakshmi starting a Bharatha Natyam school. Dhanalakshmi is extraordinarily talented in dance and technical choreography. She is fully capable to train students to a very very high standard. She is very knowledgeable in Bharathanatyam and dedication.  My blessings to the teacher and students.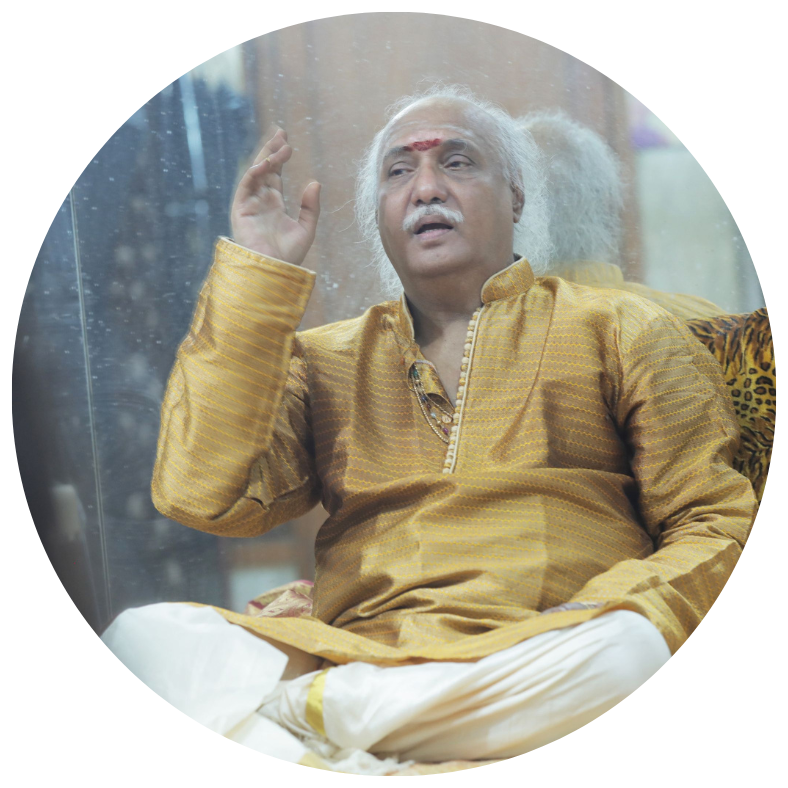 Guruji Natyacharya Sri S Balachandra Raju Sir
Expert and Founder - teacher of Natyacharyas school of Music and Dance
I wish Dhanalakshmi and Shivalayam Academy of Fine Arts to have a wonderful journey in this lovely field of art. She is an extremely gifted, devoted and modest individual. She is extremely eager to learn new stuff. My darling Dhana has my sincere affection and blessings for her next endeavours.
Dr S Divyasena
Expert and Founder - Director of Divyanjali
Here are some words from our students
Words from our students are always a delight to our ears. Read a few of them below.
We are the parents of Mahathi and Pragati. Our kids have been learning Bharathanatyam for three years under Dhanalakshmi mam's tutelage. Though we reside in the Netherlands and are compelled to take online sessions, not once have we felt that the sessions are not up to the mark.
Mrs Panimalar & Mr Sivakumar
From Netherlands
It was an eye-opener for me that, one could learn dance so effectively online. She perfectly matches one's speed of learning. Generally, it isn't the norm to learn many Abhinaya and Nritta-based items within months. However, she was determined to give me a personalised schedule and taught me so many items with precision.
Manisha Sekar
Student, Vellore
Dhana and Sruthi gels with the student's wavelength. And our daughter is adamant that she wants to learn only from them. It's not only the kids, but the parents too who like them a lot as a teacher.
Mrs Geetha and Mr Anbu Mazhavarayar
From Chennai
With her guidance, I have successfully conducted an Arangetram for my students and am presently guiding another batch of students to perform the same. There are no words to describe her expertise and dedication to the art. I wish that her work expands manyfold and she is able to make a mark in the field of dance.
Priyadharshini Srinivasan
Student/Teacher, Kanchipuram
Dhana Akka is extremely patient and will make it a point that you understand the concepts. When I informed her that I was inaugurating a dance institute, she was more than happy to help. Presently, I am learning a Thillana from her and realised how much importance she gives to crediting the choreographer or composer. She has been a great source of knowledge. Infact, I would say she is like an encyclopedia of dance.
Kanakasri V
Student/Teacher, Chennai
The teacher encourages and develops nice bonding with the kids and also challenges time to time so they learn the nuances quickly. We are lucky to have found such a nice dance teacher and we recommend her with no second thoughts.
Mrs Priyadharshini & Mr Jeevanantham
From Netherlands
I am the founder/director and teacher of the Bharatanatyam wing of Sri Satya Sai Bharatanatya Isai Palli, Kanchipuram. I could endlessly talk and praise Dhanalakshmi, she has that lasting positive effect on her students and peers. She has deep knowledge of the technicalities, nuances and theory of dance. And I believe it's a gift that she can selflessly share her knowledge with others.
Bhavani C K
Student/Teacher, Kanchipuram
Initially, I was sceptical about online sessions, however within the first class itself my doubts were cleared. Dhana Akka has proved to be extremely efficient in online sessions too. Since I had 15 years of practical training, I wanted to extend my knowledge through Nattuvangam learning. However, it is due to Dhana Akka that I understood that Nattuvangam can be pursued separately too.